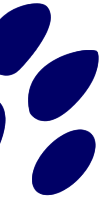 Pet Treats

Company Profile, Dog Treats & Chews
Pig Ears, Dog Chews, Dog Treats, Pet Treats, Natural Treats,
Pet Treats was started in December 1995 by Ged and Timothy O'Leary.
Pet Treats produces the finest quality assorted flavoured bones.
The plant in Clonmellon is fully EU approved and also abides by the H.A.C.C.P. (hazard analysis and critical control control points) which is a directive set by the EU.
Pet Treats now employs twenty staff including full veteran arian supervision.
We export our products to the UK, Holland, Denmark and Finland.